Create a Robot (Session) License
This feature is only available to OEM licensed customers.
To create a new session license which will be housed within your License Server and used by your Robot installations please follow the steps below.
Once generated the license URL can be passes to your client, team or applied directly into your desired Robot installations.
Firstly navigate to the "Installed Licenses" page: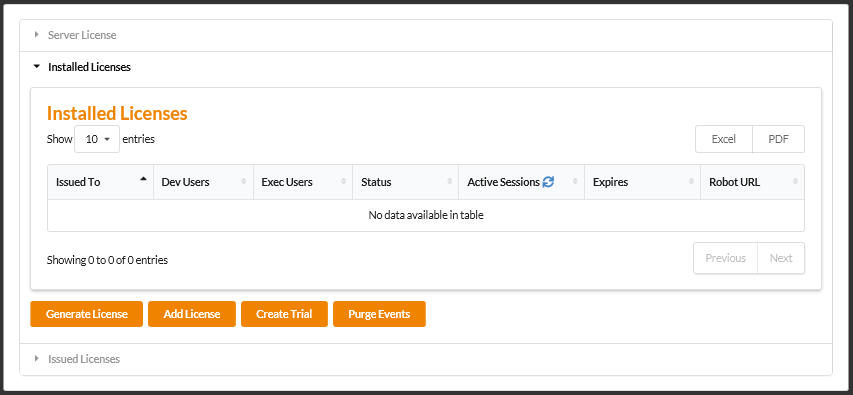 Click the "Generate License" button and then enter the values as desired before selecting Submit: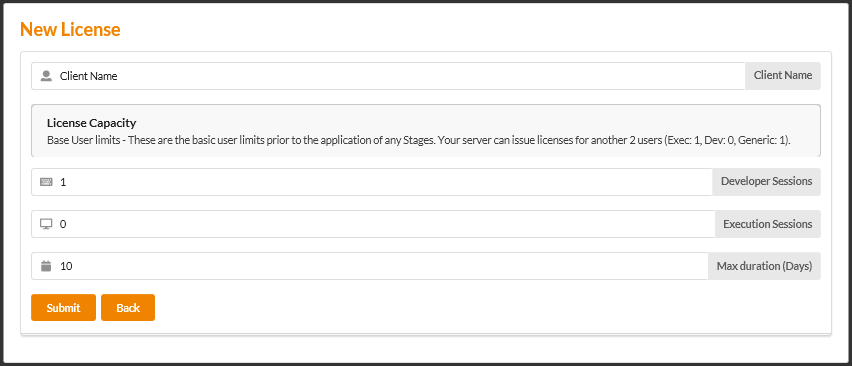 Client Name

- This is simple a display name for the new license. Typically this would reflect the Client, Team or purpose for this license.
Developer Sessions

- The number of Robot "Developer" sessions (UI) that can be run concurrently.
Execution Sessions

- The number of Robot "Execution" sessions (non UI) that can be used concurrently.
Max duration (Days)

- The number of days, from today, until this license will expire.
These values must fall within the limits of the main License Server. The License Capacity (number of used and available licenses) is displayed for your reference.
Once the license has been created it will automatically be activated and appear in the list of installed licenses.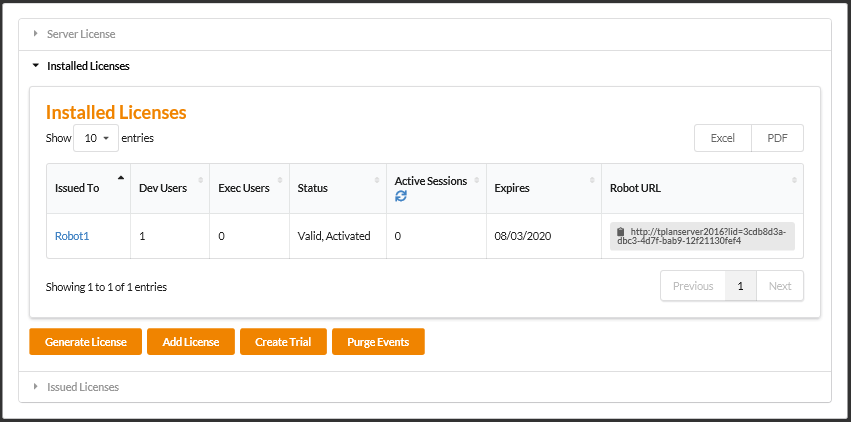 In order to use this license you should copy and paste the "Robot URL" into the Robot License Key Manager.
You can click on the small black clipboard icon to quickly copy the entire URL!
---
<< View License Edit License >>
---